The Girl Who Ran Away to Sea

*
This site-specific performance took the form of a journey, beginning at Gyllyngvase Beach, Cornwall, UK. Travelling through Gyllyngdune Gardens, down a spiral staircase and through a tunnel leading out onto the ocean; 'The Girl Who Ran Away to Sea' was performed at dusk thirteen times during the month of June, 2012.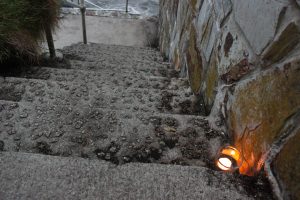 *
Two people were invited to attend each performance. They were led through this candle-lit landscape, experiencing poetry, music, improvisation, hand-holding, wine-drinking and reflection as the sun set and night drew in around us.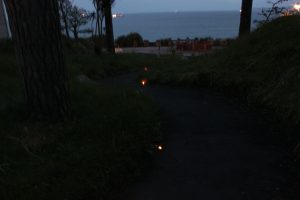 *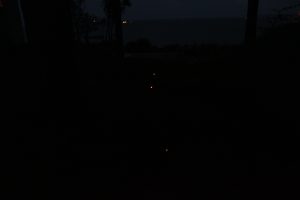 *
I wanted to make a performance about people coming together and sharing something.
I wanted it to feel transformative and a bit surreal.
I wanted to grab the audience by the gut and make them feel something.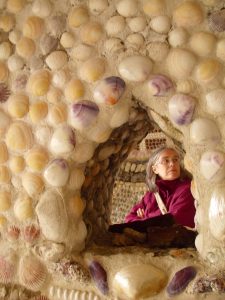 No two performances were the same.
The weather, the tide, and a million other influences made sure of that.
Wind, rain, sea and passers-by all became a part of the forty minute performance.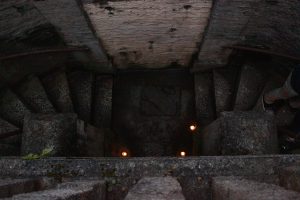 *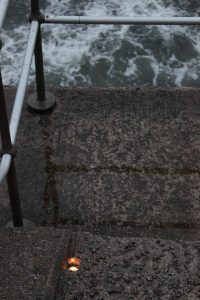 *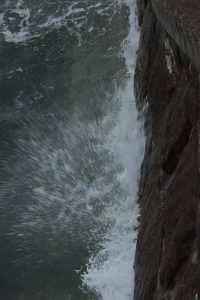 *
There were tears.
There was theft.
There was spontaneous skinny-dipping with strangers.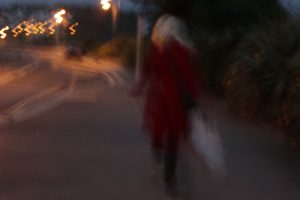 *
Everyone who attended was given a hand drawn flyer.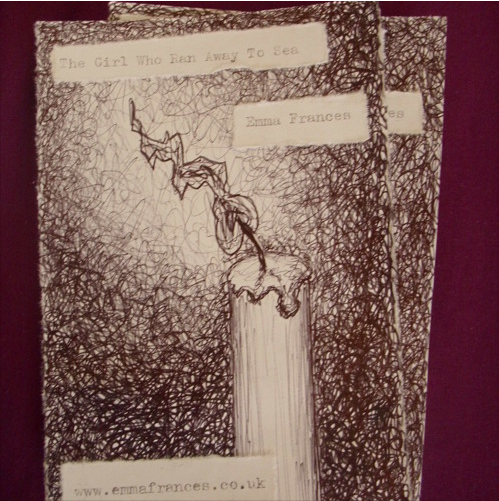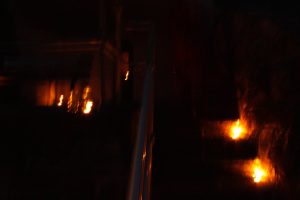 *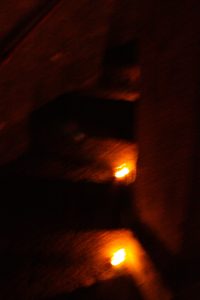 *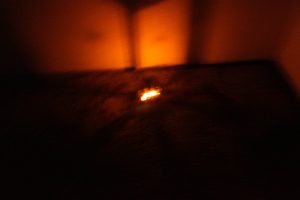 *
Responses
"Listening to your words which talked about your experiences of closeness and loss, set in the scenery of the edge of the sea at dusk – created this space where I could reflect on my own experiences with intimacy – where I could feel relief that someone else experiences such similar things – personal and universal as the blue of the sky above us deepened. There were many sounds; instruments, street sounds, sea sounds and in the end – silence. It was a profound and deep experience." – Verena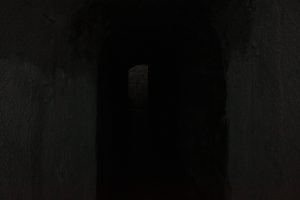 *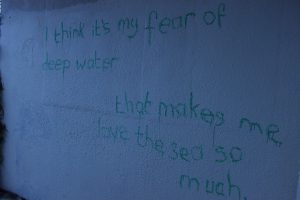 *
"Her voice was like a trembling soul, and I was moved by the sincerity, courage and clumsiness that she expressed in it. In the gathering dusk, all the different elements of the outside setting created a sensitive harmony which would never be the same. I felt that my living presence as an audience was also a part of her music, which was really an exciting experience. Her whole performance taught me how it's important to be true and deeply connected with my inside, which it seemed I had forgotten for too long." – Emiko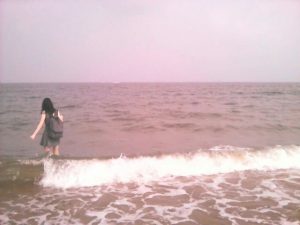 * Indicates photos by Jonathan Bowers-Bone