December 6, 2018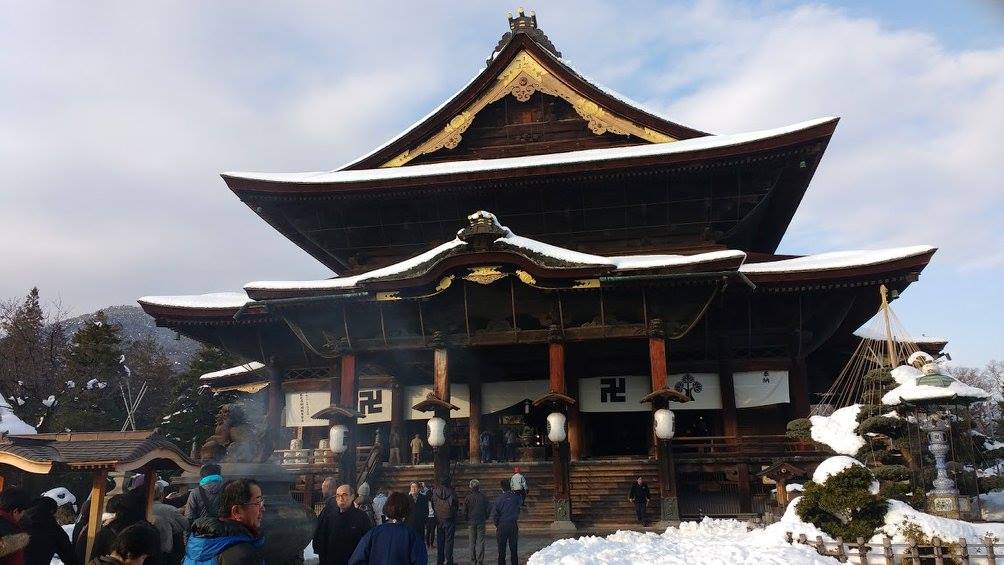 Every Brit knows about working holidays in Australia. But did you know that you can do a working holiday in Japan? Every year, almost ten thousand people visit Japan for a working holiday.
Working abroad is a fantastic way to learn about the culture of a country. This is particularly true for Japan as the country has a unique mentality towards work. Being part of a Japanese workforce can teach you a lot about wider Japanese cultural values.
Currently reciprocal working holiday visa schemes exist between Japan and twenty two countries. Visas are available for people aged between 18 and 30 (25 for some countries). Check the Japanese Ministry of Foreign Affairs website to see whether you are eligible to go on a working holiday in Japan.
It seems that a lot of people in the UK aren't aware that it's possible to do a working holiday in Japan. Others are put off by the language barrier. I wasn't aware of this scheme myself until I had already made plans to travel to Japan and was looking into my visa options. I don't speak Japanese, although I was interested to learn. Of course, if you can speak Japanese, then you will be more employable and have many more options. However, there are a surprising number of job opportunities available on a working holiday in Japan for foreigners who can't speak Japanese.
So what jobs are available on a working holiday in Japan if you don't speak Japanese?
Work at a ski resort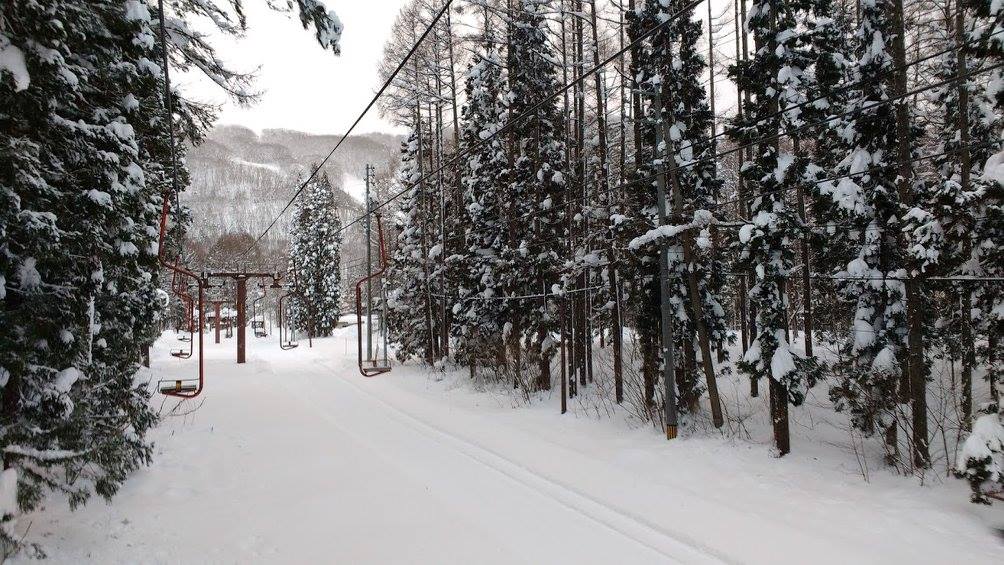 This is probably the most common job undertaken on a working holiday in Japan. When you think about skiing destinations, your first thought might be Canada or Switzerland. But Japan has over 500 ski resorts spread out across the country for the skiers and snowboarders among you. And Japan is home to some world class slopes. The 1998 Winter Olympics were held in the Hakuba Valley in Nagano prefecture. Japan is a popular destination for snow sports with Australian tourists, but largely overlooked as a destination by European skiers.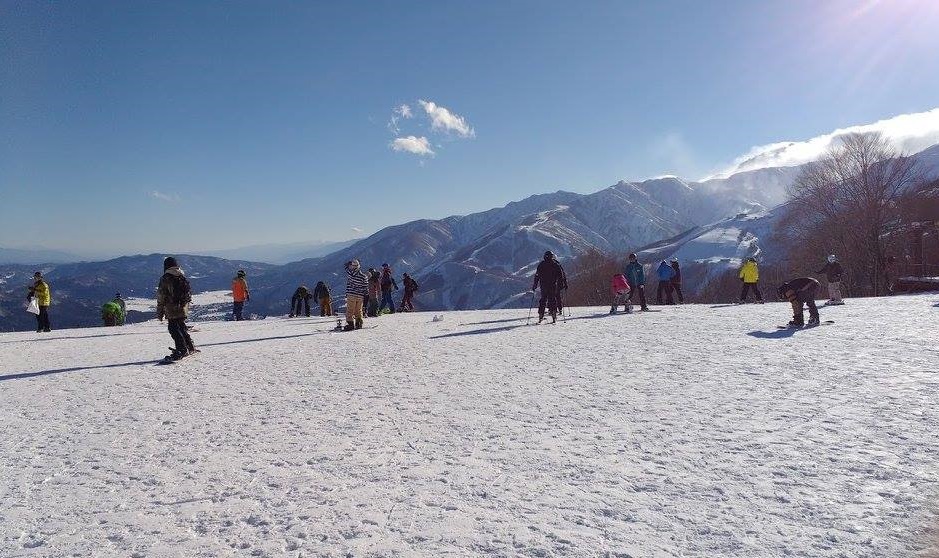 Resorts such as those in the Hakuba Valley take on seasonal English-speaking staff every year to help communicate with foreign tourists. You could have the opportunity to work in a restaurant or operate one of the ski lifts. Given the choice, I recommend restaurant work as you get to stay inside in the warm. Be prepared to work hard; you will bond well as a team through a strong work ethic. You'll be surrounded by enthusiastic people who take pride in what they do and who are passionate about getting out on the slopes. If you have never skied before, there will be plenty of people willing to show you the ropes.
What is the pay like?
Pay tends to be low for these types of jobs. You are usually compensated with accommodation and food and a season pass for your resort. This can be a cheap way to do a lot of skiing or boarding, or a good way for a complete beginner to find out if its something that you might want to explore more in the future. If you are an experienced skier or boarder, there are opportunities to earn more money by finding a job as an English-speaking instructor.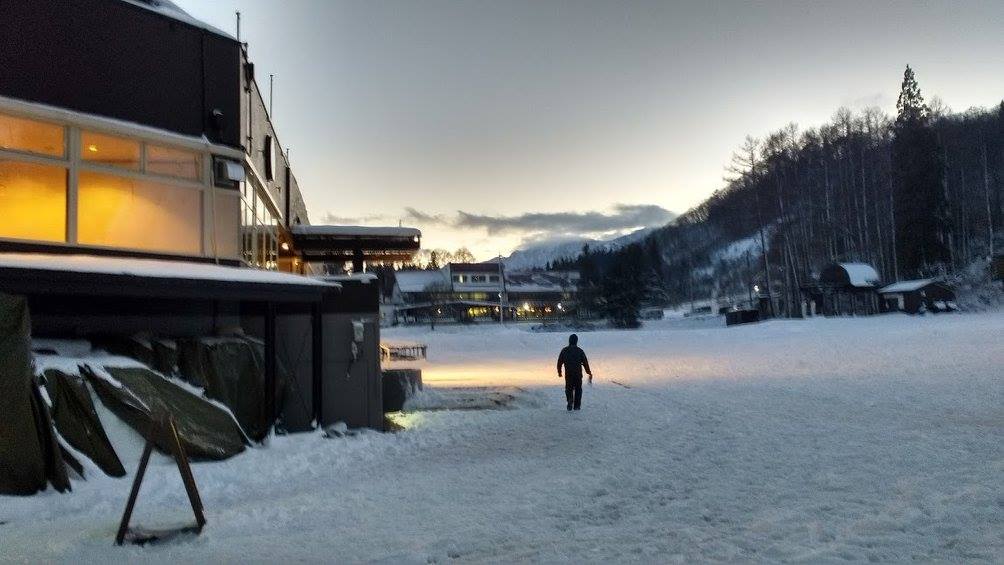 You'll meet a bunch of great people working at a ski resort and have a great time. But don't expect to get rich or save up much money for your ongoing travels. It's a fun experience that pays a bit of pocket money. But you will need to have savings if you want to travel around Japan after your contract is over. The season typically lasts from December to April, depending on how far north you are. Resorts in Hokkaido have the longest ski seasons.
As for me, I'm glad that I tried it. But I shan't shed a tear if I never have to slide down an icy mountain again for the rest of my life 🙂
Work at a beach resort

Looking for more work after the ski season is over? Or just more inclined to live in a warmer climate? Then look for a job at a beach resort in sub-tropical Okinawa. Jobs are available all year round but demand is highest during the summer months. Like with ski resort work; be prepared to work hard for low wages.
Some resorts in Okinawa ask for a basic level of Japanese as foreign tourists are less common in this area. Some companies will suggest that you work at a ski resort first to build up your basic language skills before arriving in Okinawa.
There are many perks to be found outside of working hours – close access to white sand beaches, water sports and coral reefs. Please stay away from resorts that offer the opportunity to interact with captive dolphins 🙁 If it is your dream to swim with dolphins then you can visit Mikura-jima and swim with wild dolphins in their natural habitat.
Teach English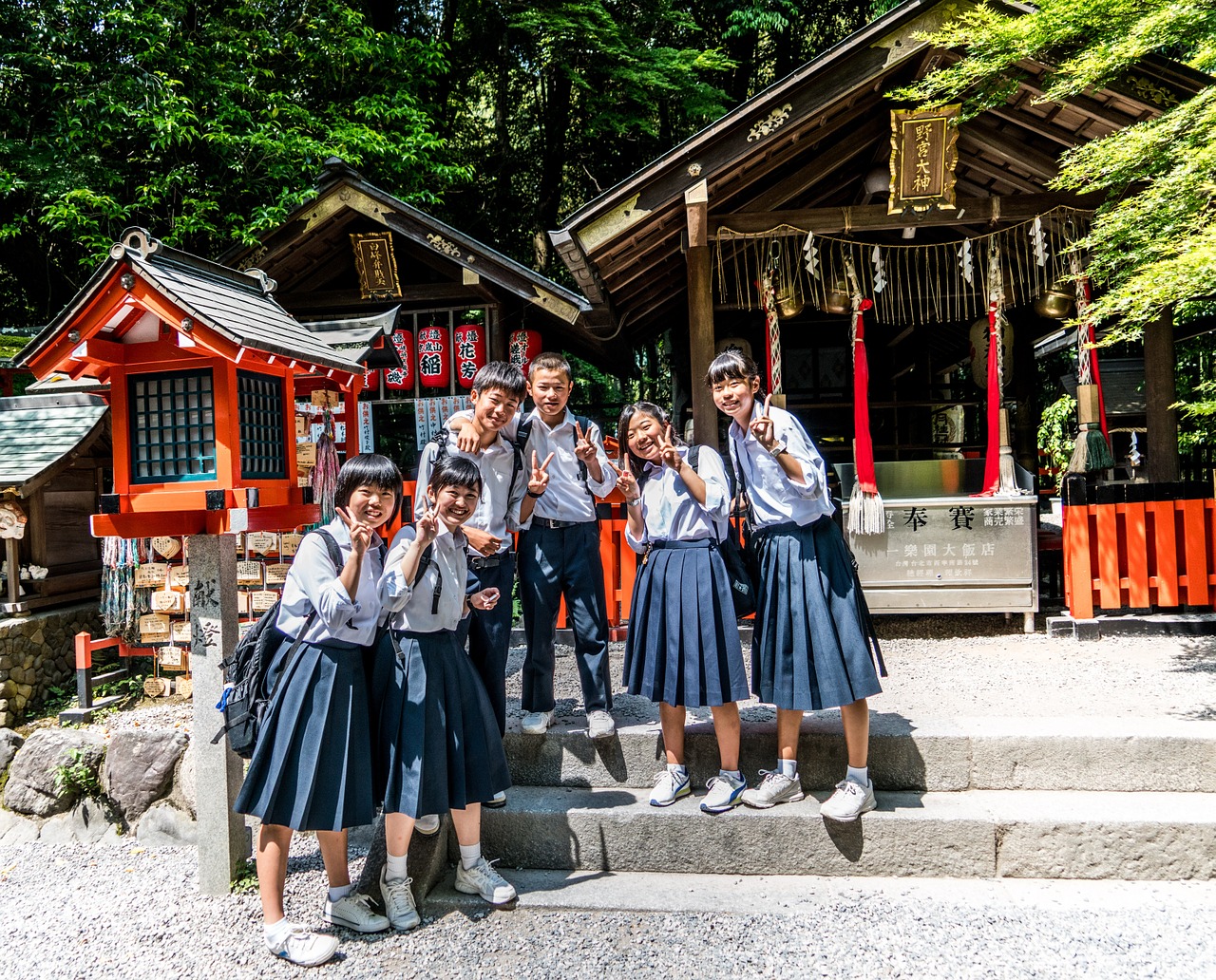 If you are really passionate about teaching, then you might want to look into obtaining a work visa. This will allow you to take on a full time teaching position and stay for longer than a year. If you are on a working holiday in Japan, short term teaching jobs are more difficult to find but they are not unheard of. Job adverts do come up now and then for replacing teachers who have left unexpectedly midway through a contract.
Another option is teaching English at a summer camp in Japan. You will need previous teaching experience and usually a minimum of a TEFL certificate or similar qualification. When teaching English, it is often forbidden to speak Japanese in the classroom even if you are fluent. So your lack of Japanese language ability could actually be beneficial in an immersive language environment as you won't be tempted to fall back on Japanese. Your students will HAVE to speak English in order to communicate with you. English teaching positions can be difficult to obtain, but if you are able to find a job, then you will be paid well for your time. Teaching is much more lucrative than resort work.
Work in an EFL Cafe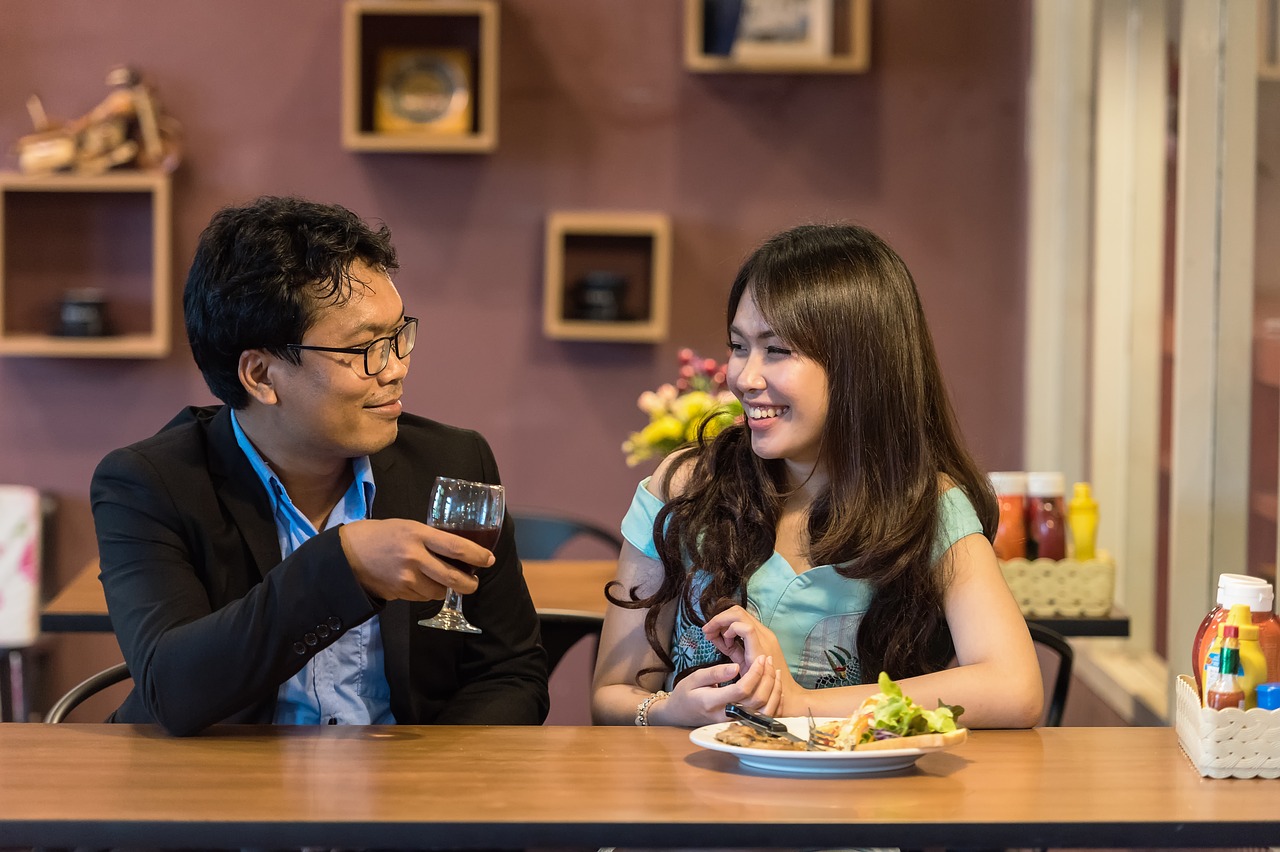 These types of jobs are usually available on a part time basis in the larger cities. You will spend a few hours a week chatting in English with patrons who want to practice their conversational English skills. You will need to be a good and patient listener, be good at moving the conversation along, and make your client feel comfortable. They may be embarrassed about their English skills, even if they are quite fluent!
The best approach to obtaining this kind of job is often to visit the premises in person as this job is all about charisma. You are unlikely to find a full time position but will be paid well for the hours that you do work. Working in an EFL cafe can be a great way to counterbalance some of the costs of staying in an expensive city like Tokyo.
Modelling
There is a demand for people of all nationalities, ages and backgrounds to be models or extras in TV dramas and movies. There are plenty of agencies around who will recruit foreign models and correspond with you in English. I even know people (male and female) who have been approached in Tokyo with legitimate, short term paid modelling work.
If a photographer or hairdresser takes a liking to your style, don't be surprised if they approach you. I was once offered a free haircut and make-up session when walking through the streets of Tokyo. In return, they were able to shoot some pictures for their hair salon. (This also happened to me in England, so there is something to be said for wandering around with slightly off-the-wall hairstyles…) I'm reluctant to recommend an agency as I haven't used one myself. A quick Google search will pull up plenty of modelling agencies, usually based in Tokyo.
Work in a Hotel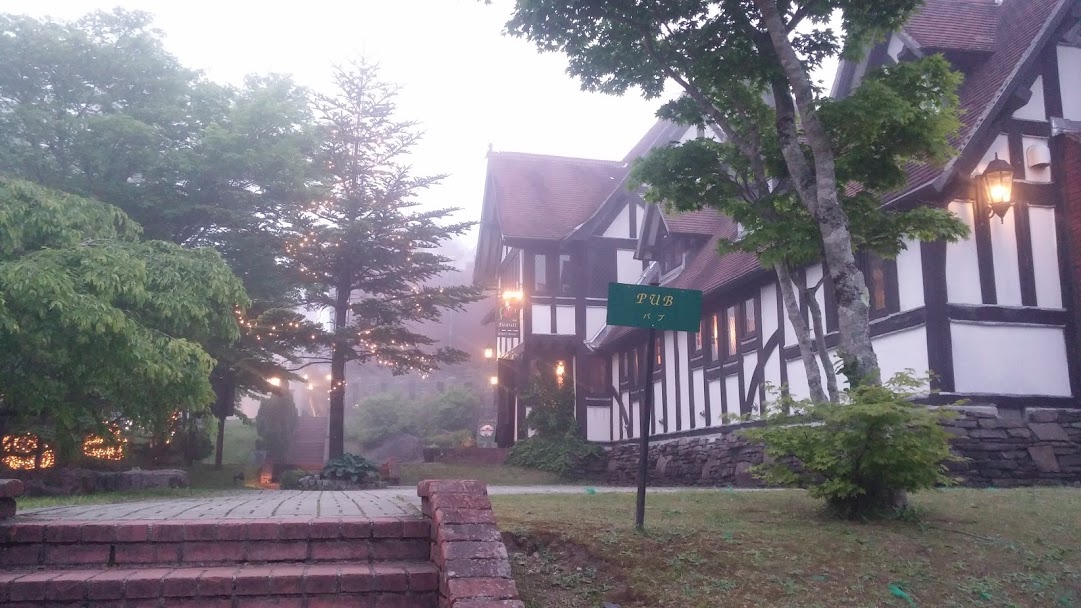 Some hotels employ English-speaking staff to deal with foreign guests. I worked at a British-themed hotel in Fukushima where the staff were encouraged to speak only English with guests. People go here specifically to practice their English skills. Patrons are usually Japanese schoolchildren or private guests, along with the occasional curious American or Brit. This job paid well and provided accommodation and food. However, it was very remote. You will need to be willing to cut yourself off from the outside world for a while and come to terms with the bizarre reality that is pretending to be in England while perched on a mountain somewhere in rural Japan.
Work as an Au Pair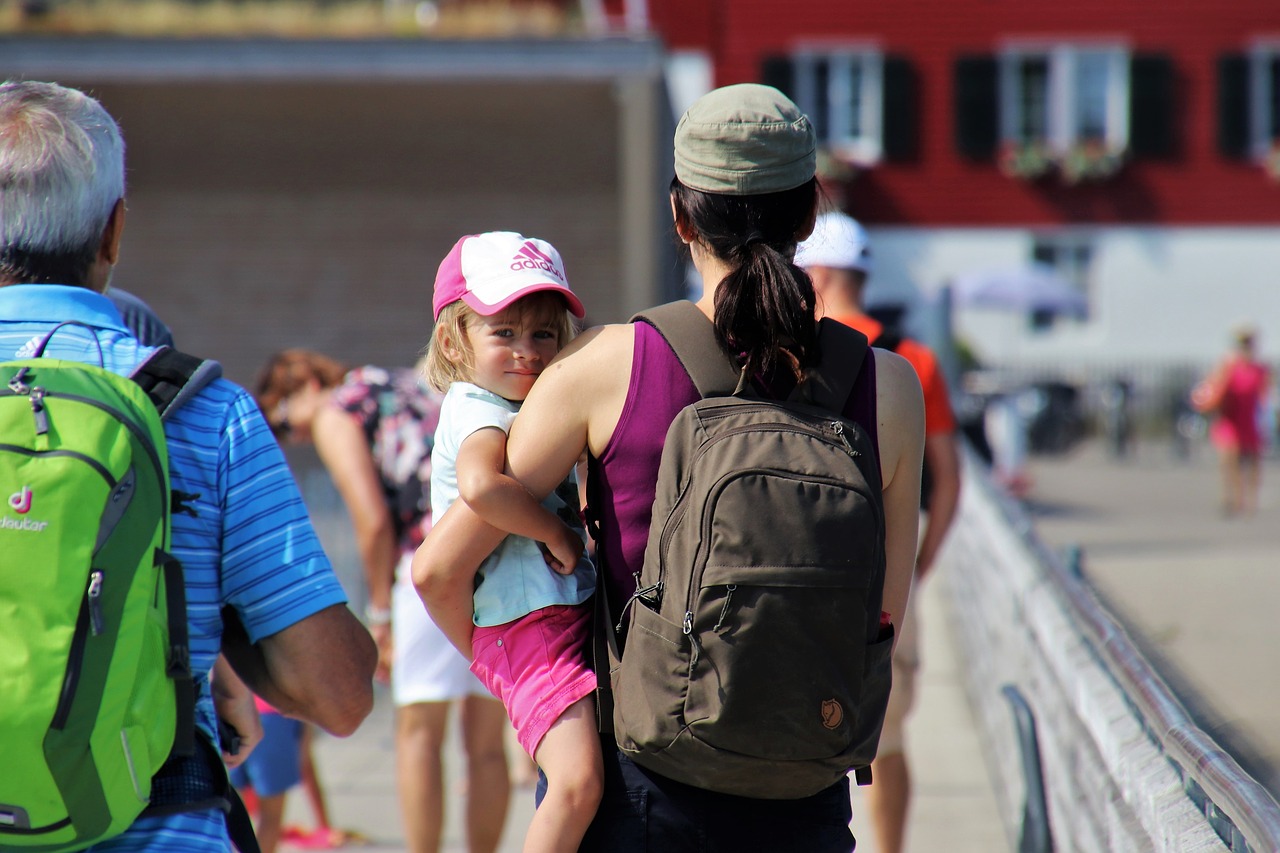 Some Japanese families advertise for an Au Pair to practice English or another foreign language with their child. There are also foreign families living in Japan who are looking for assistance in a language that their child understands. There are no formal Au Pair schemes that I am aware of in Japan so you would need to find a family that you trust. Make sure that you have the expectations on both sides written down in advance. This will help to avoid misunderstandings later down the line. Working as an Au Pair could be a good option if you love kids and have experience working with children.
Workaway

Workaway is a global voluntary scheme. I decided to include it here as it can be a great way to see Japan while keeping costs to a minimum. The idea behind Workaway is that you sign up to their website and find a host to volunteer with. There is a £30 fee to sign up but you will soon make this back after a night or two of free accommodation. In return, hosts will provide a place for you to stay, and sometimes free meals too.
How was my experience?
I volunteered in a traditional guest house for a month on Awaji Island. It was one of my best experiences in Japan. My host was wonderful. I stayed in a beautiful traditional room with tatami mats and rice paper doors. I had a hot Japanese-style bath every night. And my host took us out sightseeing around the island on weekends. On top of all of that, meals were provided free of charge. I was usually the designated chef so I even got to decide the menu most evenings. This was a blessing after three months of struggling through the set menu at the ski resort as a vegetarian!
In return, we had to change and wash the bedding, help with check ins, walk the dog and prepare and enjoy dinner along with the guests.
My host didn't speak a word of English but we had a lot of fun with Google Translate! I cannot speak highly enough of my host, Masai-san. He loves meeting foreign travellers and sharing dishes from around the world with his guests. You can see that he takes great pride in his island and enjoys sharing the culture with visitors. He even took us to weekly taiko rehearsals with the local drumming group. This was an amazing added bonus as I used to play taiko back in the UK.
Is Workaway always this good?
Admittedly, this was a dream experience for a first time using Workaway. I have friends from the ski resort who volunteered in hostels in major cities and had more mixed experiences. Some had a fantastic time.  Others were left feeling exploited. Your experience will depend a lot on your host. Make sure to read reviews by other Workawayers. And remember that if it isn't working out, you are free to leave.
Where to find jobs
Here are some websites to help you look for work (I'm not affiliated with any of these sites):
GaijinPot – This is one of the most commonly used resources for foreigners living in Japan. GaijinPot has information on jobs, study, travel, apartment rentals and more.
YOLO Japan – This site lists long and short term job opportunities. You can input your location and preferences and the app will notify you when relevant work becomes available.
Glassdoor – This is a global job search and review site with hundreds of listings for Japan.
Aupair.com – Find a family in search of an au pair.
Snowjapan.com – Here you will find listings from various different companies offering work at ski resorts across Japan.
My final piece of advice for finding a job on a working holiday in Japan if you can't speak Japanese is this:
Learn some Japanese! Learn Japanese before you go, learn Japanese while you're there and you might enjoy it so much that you keep on learning Japanese long after you leave! No one is expecting you to become fluent in Japanese in the months leading up to your working holiday in Japan. But the more knowledge you have of the language, the more deeply you will be able to interact with colleagues and customers or clients.
Japanese is a notoriously difficult language to learn. But there are a few things that you can do relatively easily in the months leading up to your working holiday in Japan.
Learning kanji takes years. But learning katakana and hiragana is doable in a few months. And it's good fun! This will help you to read orders and menus if you are working in a Japanese restaurant. Learning a few polite phrases will also go a long way towards inspiring good will towards you in a Japanese working environment.
We live in incredible times and there are loads of free resources available online for learning languages – make use of them! If you don't know where to start, try Duolingo and Memrise. I've used both of these apps over the years to study a number of different languages.
Once you get to Japan, try not to be shy and speak to as many people as you can. You will pick up some of the more commonly used phrases in no time!
What are you waiting for?
Japan can be an expensive country to travel in. A working holiday provides an opportunity to learn about this fascinating country without breaking the bank. Comment below if you have any questions about going on a working holiday in Japan, and start learning Japanese today!